SAMANTHA
BRAND MANAGER in Rock Hill SC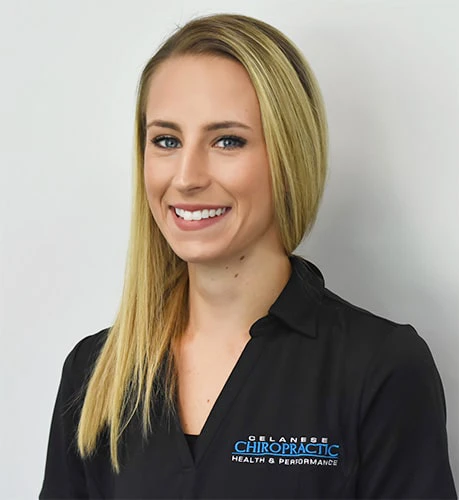 Samantha, a South Carolina native, is our Brand Manager and Insurance Specialist with over nine years of experience in the medical and insurance industry. With a deep understanding of the dynamics of this sector, she brings a unique blend of expertise in marketing strategies, brand development, and patient engagement.
Samantha has a passion for exploring the world through travel. She finds inspiration in new cultures and experiences. When not working, Samantha can often be found at the gym strength training, running, or hiking, as she believes that physical activity not only promotes a healthy lifestyle but also enhances critical thinking and focus.
Family is a significant part of her life, and she cherishes quality time with her husband and fur kids Diesel and Kimber.
Please feel free to reach out to her at marketing@celanesechiropractic.com, or give her a call at (803) 323-5500 to partner with us!
---
Would you like The CCHP team to work your next event in Rock Hill SC?
OFFICE HOURS
---
Monday
7:45am - 6:00pm
---
Tuesday
7:45am - 6:00pm
---
Wednesday
7:45am - 6:00pm
---
Thursday
7:45am - 6:00pm
---
Friday
7:30am - 5:00pm
---
Saturday
8:00am - 1:00pm
---
Sunday
Closed