Click on staff photos to read our bios.
DR. Clay Gasparovich D.C.
University of Kentucky, Lexington, KY 2005

Licensed by: South Carolina and North Carolina
Dr. Clay started his scholastic career at the University of Kentucky where he studied exercise physiology and kinesiology. During this time he was a member of the NCAA Division I swim team where he competed against some of the fastest swimmers in the world. He became a 4-time NCAA All-American and 2-time record holder for the University of Kentucky. He competed in multiple grand prix and national swimming events throughout his career including the 2004 Olympic trials in Long beach, CA.
Dr. Clay is a graduate of Logan College of Chiropractic where he received his doctorate. He studied functional movement patterns, rehabilitation, biomechanics, and gait analysis while at Logan. He is certified in ART (active release technique) and Graston instrument assisted soft tissue technique. He is also certified in TMJ (jaw dysfunction) evaluation and treatment, and Kinesio tape (Rock Tape).
Dr. Clay has worked with high level athletes including NFL, NBA, MLB, professional runners, triathletes, Olympic hopefuls, college and high school athletes of all kinds. He enjoys coaching and helping athletes improve their performance
Dr. Clay is very excited about getting involved with the community and looks forward to helping people of all ages and backgrounds improve their health and performance.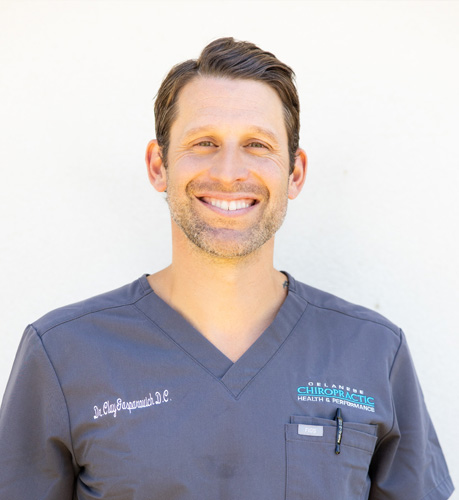 Chiropractor
DR. CLAY GASPAROVICH D.C.
DR. MICHAEL BEGLEY D.C.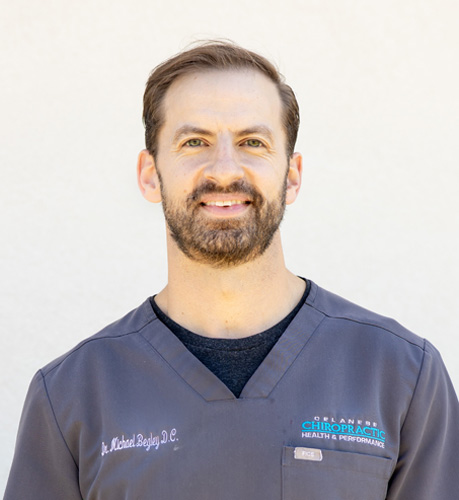 Dr. Begley attended the U.S. Naval Academy, where he played lacrosse until graduating in 2004. After graduating from the Naval Academy, Dr. Begley attended Naval Aviation Training in Pensacola. Upon his departure from military service, Dr. Begley attended Northeast College of Health Sciences before starting his chiropractic career in North Carolina.
Dr. Begley specializes in athletic rehabilitation, paying special attention to unique muscular and soft tissue treatment techniques. He is also a Certified Functional Medicine practitioner. He has worked with patients from as young as one day-old to 96 years-old, and continues to work with all demographics.
Dr. Begley takes great pride in helping patients to decipher what is at the root cause of their condition, as well as coaching through their treatment so that they can not only minimize any pain they might have, but also to ensure that they can be as active and functional as possible in their daily lives.
He spends most of his free time hiking with his family, playing sports with his seven children, and is a member of the adult hockey league at Pineville Icehouse. The Begley's are also a certified foster family and love helping kids throughout the local community.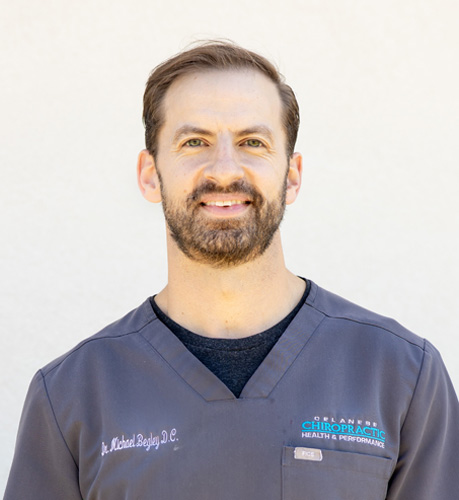 Chiropractor
DR. MICHAEL
BEGLEY D.C.
DR. JESSICA NEIKIRK D.C.
Dr. Jessica is a graduate from the University of New Mexico where she received her Bachelor's degree in Exercise Science. She later attended Parker University in Dallas, Texas to obtain her Masters in Functional Nutrition and her Doctorate of Chiropractic. While attending Parker University she spent her time studying rehabilitative therapy, functional movement screening, and myofascial release.
Dr. Jessica approaches chiropractic by looking at the body as a whole. She sees the importance of not only addressing the joints within the body, but also the muscles and tissues surrounding those joints. In addition to adjustments and soft tissue work, she wants you to be in control of your own health. This is why I believe it is essential to educate and provide corrective exercises to reduce the risk of re-injury.
Dr. Jessica is happy to explore a different part of the United States and likes being close to the mountains and beaches of the Carolinas. In her free time, she enjoys hanging out with her goldendoodle, Ellie Mae. They like to go hiking and try different coffee spots around the city and surrounding area.
Chiropractor
DR. JESSICA
NEIKIRK D.C.
DR. BLAKE MCCLURE, M.S., D.C., C.C.S.P.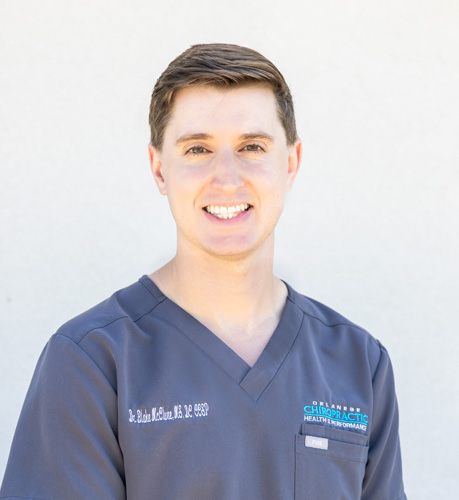 Meet Dr. Blake, a Certified Chiropractic Sports Physician (CCSP) and Active Release Techniques Elite Provider. He earned his Doctorate of Chiropractic and Master's in Sports Science and Rehabilitation from Logan College of Chiropractic after studying Exercise and Sports Science at the University of North Carolina at Chapel Hill.
During his academic journey, Dr. Blake had the opportunity to work with professional athletes from various leagues, including NHL, MLB, NFL along with many D1 college athletes. He also completed multiple continued education courses with a focus on functional movement and its impact on performance, daily life, and bodily structure.
Dr. Blake holds certifications in Active Release Full Body (ART), Functional Movement Screen (FMS), Selective Functional Movement Assessment (SFMA), Functional and Kinetic Treatment with Rehab (FAKTR), and TMD (Jaw Dysfunction) evaluation and treatment. He is also Level 2 Medical certified to treat golf-specific injuries and evaluate an athlete's physical presentation through the Titleist Performance Institute (TPI). Additionally, he is a black belt in Shotokan Karate.
When he is not in the clinic, Dr. Blake enjoys spending time outdoors hunting, fishing, golfing, running, and hanging out with his wife, Carly, and their labradoodle, Remi.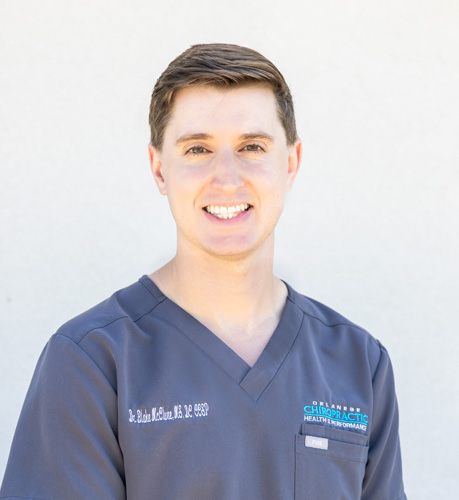 Chiropractor
DR. BLAKE MCCLURE M.S., D.C., C.C.S.P.
DR. JOHN BARTEMUS D.C., CFMP, BCIM, AFNI, DACBN(c)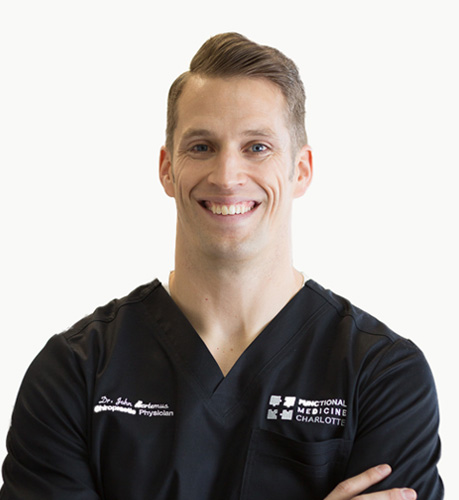 "The doctor of the future will give no medicine, but will interest his patient in the care of the human frame, in diet, and in the cause and prevention of disease"

- Thomas Edison
Dr. John Bartemus is a Chiropractic Physician who strives to meet the standard for health care that Thomas Edison set over a century ago. Now more than ever, our society needs holistic doctors who are devoted to finding the unique cause of each individual person's issues and correcting it in a natural, drug-free way. Time and research have shown that more drugs do not equal more health. Our nation is suffering from a burden of chronic disease that is not the result of a deficiency of pharmaceuticals. It is the result of a lack of knowledge as to what our bodies require to be healthy. Our society is built on a magic bullet paradigm, this will never lead to health. Disease did not happen overnight, neither will health.
If you are looking for an objective, evidence-based, holistic integrative health doctor to help you determine the cause of your dysfunction(s) and remove them, Dr. John Bartemus is here to help you.
---
CREDENTIALS
Doctor of Chiropractic
Certified Functional Medicine Practitioner
Board Certified Integrative Medicine
Member, Institute of Functional Medicine (IFM)
Member, PANDAS Physicians Network (PPN)
Member, International College of Human Nutrition and Functional Medicine (ICHNFM)
Member, International Association of Functional Neurology and Rehabilitation (IAFNR)
Member, North Carolina Integrative Medicine Society (NCIMS)
Graduate, American Functional Neurology Institute (AFNI)
Reviewer, International Journal of Human Nutrition and Functional Medicine (IJHNFM)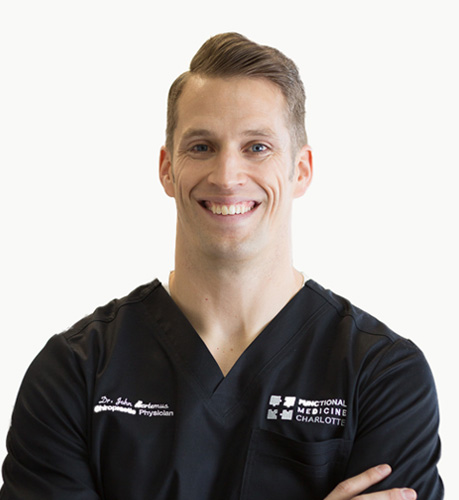 Functional Medicine
DR. JOHN
BARTEMUS D.C.
JOANNA - CLINIC DIRECTOR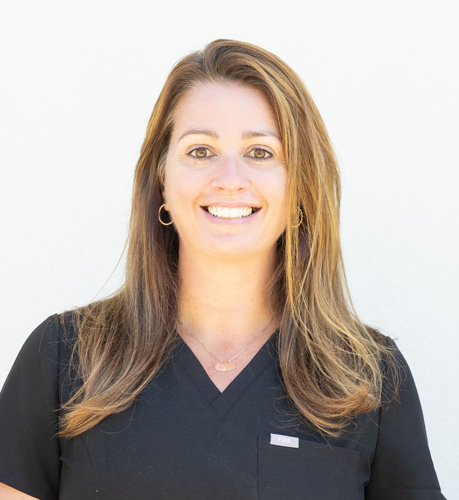 Joanna is a Graduate from the University of Kentucky in 2006 where she studied Business and Communications. During her time at the University of Kentucky Joanna was a competitor for the swim team and 2 time All American. She was also a member of the 2006 NCAA team that competed in Athens, GA. Her professional career has been in Sales, Marketing and Recruiting where she has won many top achievement awards. When she's not working Joanna enjoys spending time with her Husband and 3 kids and getting to the beach as much as possible.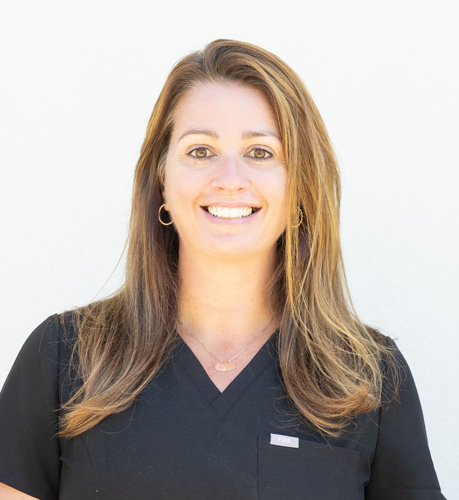 TOVAH - CLINIC MANAGER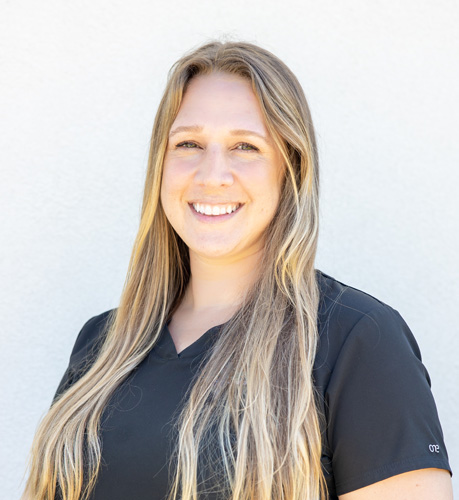 Tovah graduated from Southern Illinois University with a bachelor's degree in Exercise Science, Physical Education and a minor in Coaching. Tovah was a four-year Division I swimmer at SIUC. She moved to the Carolinas to be closer to family and warm weather. She now trains for running events from 5Ks to marathons. When she is not working or training, you will find her with family or playing with her dog Hunter.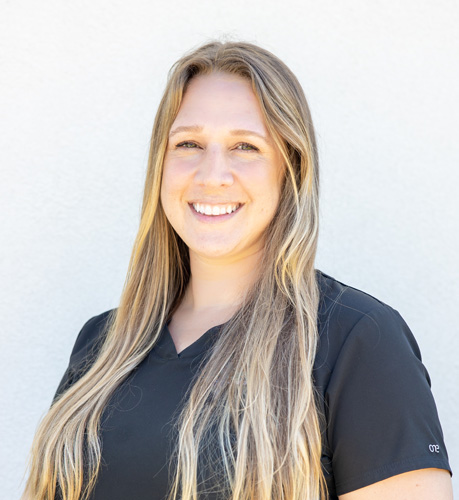 JARVIS - LICENSED MASSAGE THERAPIST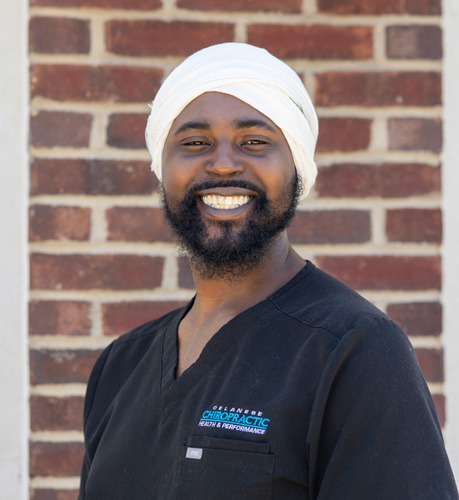 Jarvis is a graduate from Southeastern Institute. He is a licensed massage therapist in both South and North Carolina. The modalities he most often utilizes are neuromuscular massage, Swedish, Prenatal/Postpartum, Sports Massage - Injury and Recovery, Lymphatic System Massage and Trigger Point Release. His mission is to relieve the stressors of everyday life and also help to educate each patient on the importance of understanding human anatomy.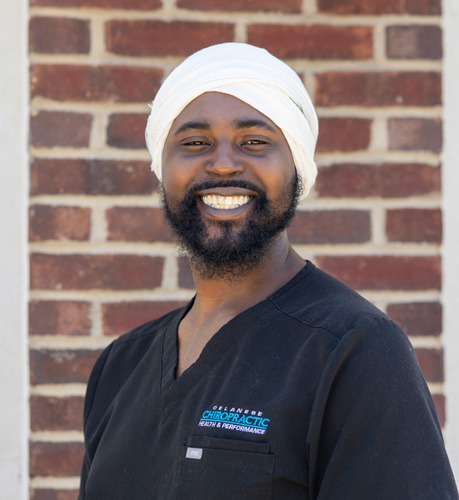 Licensed Massage Therapist
Jarvis
JIM - LICENSED MASSAGE THERAPIST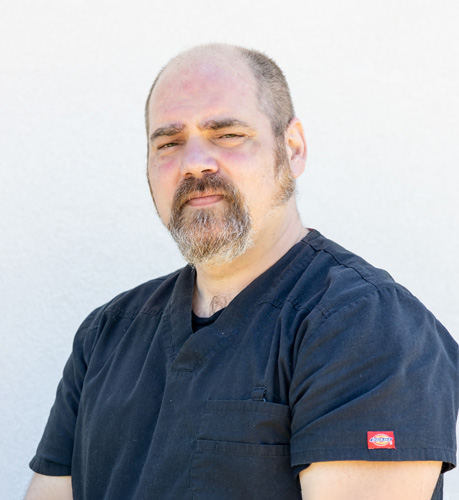 Jim graduated from Miami Jacobs Career College in Dayton, OH in 2010. Jim Also has a degree in Audio Production from Ohio University, 2002. Jim's mission is friends and community. "Bring me your tired and sore muscles and let's dip into the old utility belt to see what we can find to fix it!" Jim's other passion is playing guitar and recording music. Jim specializes in Myofascial Release, Thai, Sports, Integrative Reflexology, and trigger point work.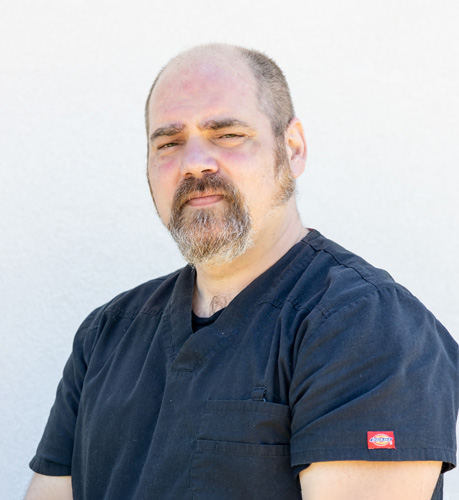 Licensed Massage Therapist
Jim
SAMANTHA - BRAND MANAGER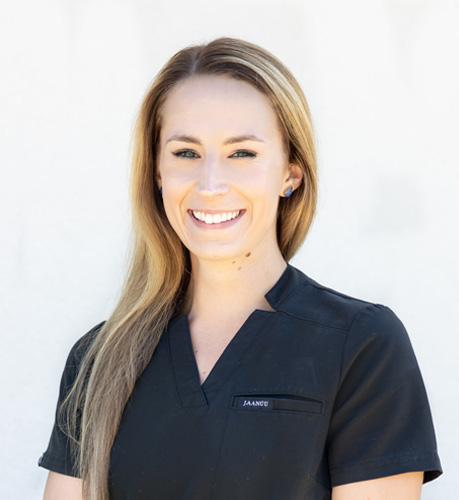 Samantha, a South Carolina native, is our Brand Manager and Insurance Specialist with over nine years of experience in the medical and insurance industry. With a deep understanding of the dynamics of this sector, she brings a unique blend of expertise in marketing strategies, brand development, and patient engagement.
Samantha has a passion for exploring the world through travel. She finds inspiration in new cultures and experiences. When not working, Samantha can often be found at the gym strength training, running, or hiking, as she believes that physical activity not only promotes a healthy lifestyle but also enhances critical thinking and focus.
Family is a significant part of her life, and she cherishes quality time with her husband and fur kids Diesel and Kimber.
Please feel free to reach out to her at marketing@celanesechiropractic.com to partner with us!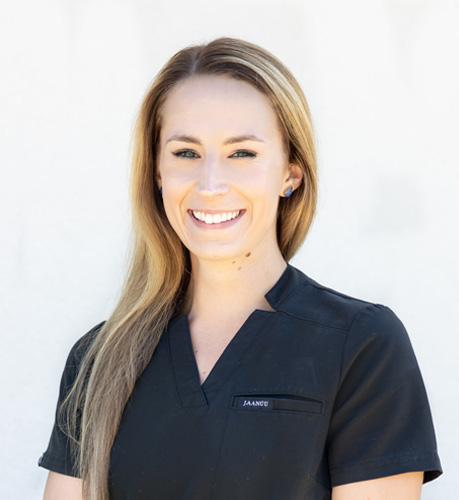 MEGAN - CHIROPRACTIC ASSISTANT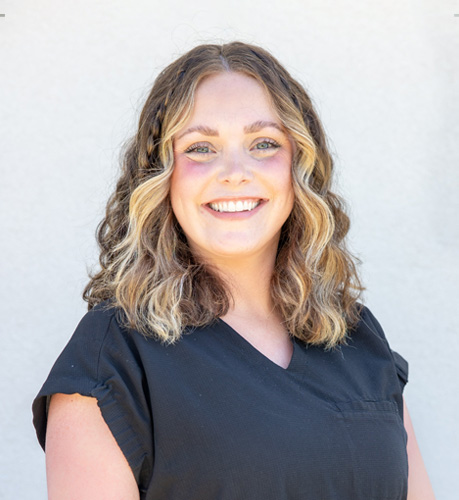 Megan is a North Carolina native with seven years of medical office experience, the last two of those years in Chiropractic. She enjoys interacting with patients and takes pride in helping in any way she can. In her spare time, Megan enjoys cooking and baking, and spending time with her family and friends.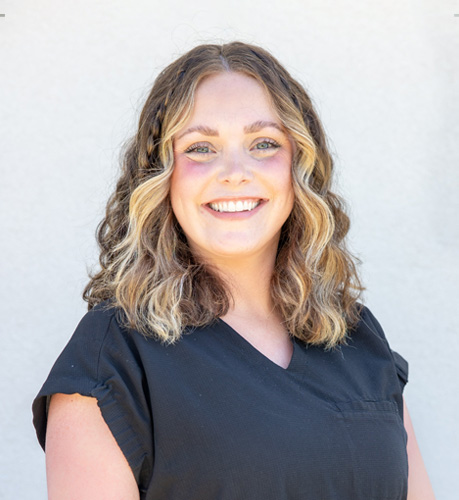 BRANDY - CHIROPRACTIC ASSISTANT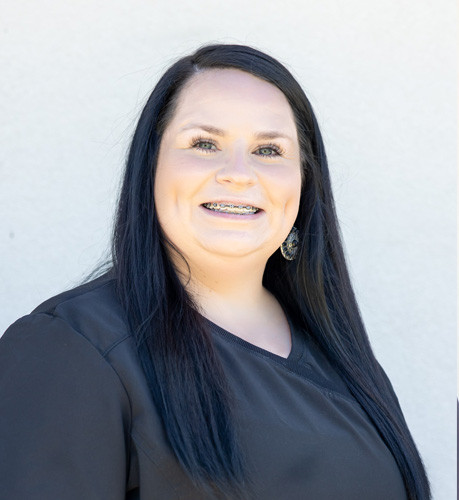 Brandy has 5 years of experience in the medical field. She loves being a part of patient care and meeting new people! In her free time, she enjoys spending time with her friends and family, shopping and going to the beach.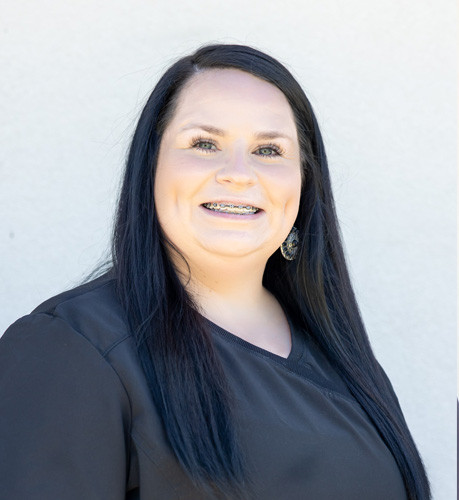 CHIROPRACTIC ASSISTANT
BRANDY
KIMBERLY - CHIROPRACTIC ASSISTANT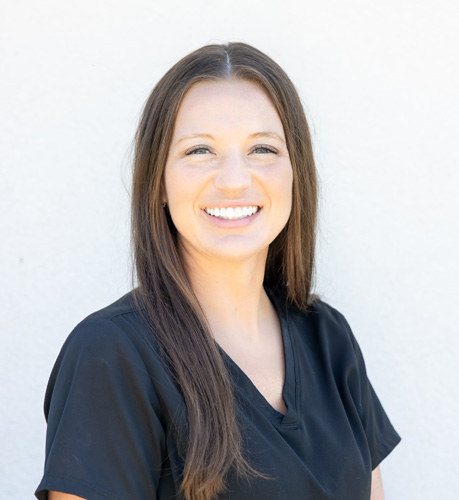 Kimberly is from Rock Hill, SC and attended York Technical College. She has 10+ years of experience working as a medical assistant. She loves being involved in patient care and helping others. In Kimberly's free time she enjoys reading, cooking, biking with her son, or just watching movies and relaxing with friends.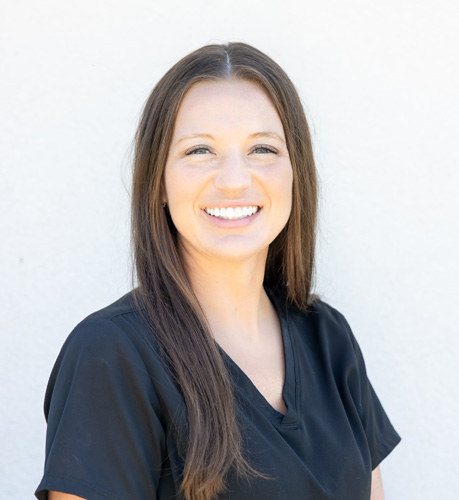 CHIROPRACTIC ASSISTANT
KIMBERLY
NOELL - SPORTS NUTRITIONIST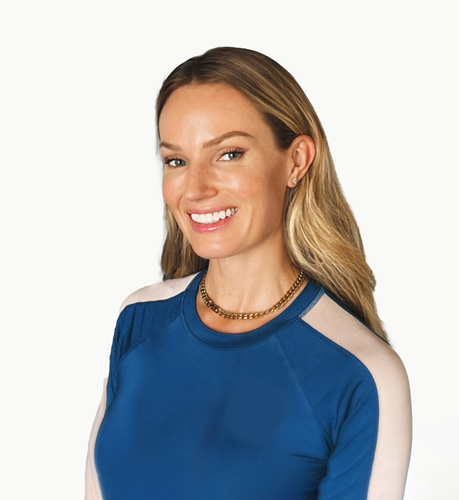 Noell Yanik is a local mom, wife & Certified Sports Nutritionist with over 10 years of passion led experience in the wellness industry. Her work has been seen/published in the Huffington Post, Charlotte Observer, Good Morning America, Women's Health Magazine who also named her as one of the top 5 trainers in the US (2014), and she is currently the Fitness Expert for Fox's Good Day Charlotte morning program. Most recently she published, Unbreakable Core, a training program that creates a 360 degree tight core, and has also created the UBCPlus online community and training which is know for healing gut dysfunction & getting people to lose weight and keep it off with her realistic approach to wellness.
If interested in more information please visit https://noellyanik.com/ for more details.